R E G I S T R A T I O N S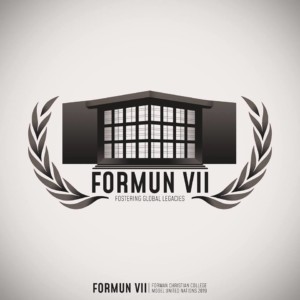 Registration Policies:
Each institute can register up to 3 teams
Each delegation can have 5-7 delegates
Delegates from Forman Christian College are not allowed to the conference
Any delegation sending their payments later than 5th January will be charged with a late registration delegate fee
The FORMUN Registration Department reserves the right to accept or reject any delegation. The final say in this matter rests with the Registration Department and may not be contested by the delegation(s)
Only delegations with complete payment status will be allotted countries and committees
Once registration of delegate details and payment is completed, the deposit slips have to be uploaded on to the payment form with same delegation code which will be sent in a link (via-email).
The final decision of country and committee allotment rests with the FORMUN Registration Department. However, please bear in mind that priority will be given to teams with complete payment status
.
[/vc_column_text][/vc_column][/vc_row]