Executives FORMUN VII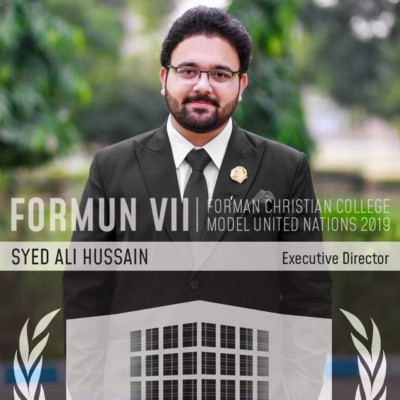 We proudly present our Executive Director for the event, Syed Ali Hussain whose committment, dedication and hardwork to FORMUN'VII make us what we are. He possesses the skill and the ability required to make a family from a team and that is what makes us work with more passion and greater zeal, ensuring that you get the best of everything here at FORMUN'VII.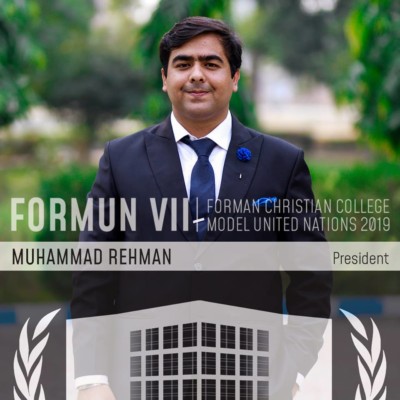 FORMUN'VII presents its honourable President, Muhammad Rehman Phulpoto, the man who knows the real secret behind leading a successful team. He knows believing in your team is what makes any endeavor a great one. It is the endless dedication and unparalleled commitment of our President to FORMUN'VII which makes our team work harder and work smarter, making this event an extraordinary success.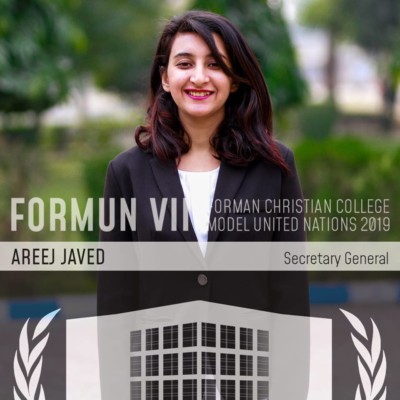 FORMUN'VII presents its honorable Secretary General Areej Javed, whose direction and commitment to our team makes us what we are. Meet the person who supports us when we falter and the leader who helps us fix our mistakes before we've finished making them.