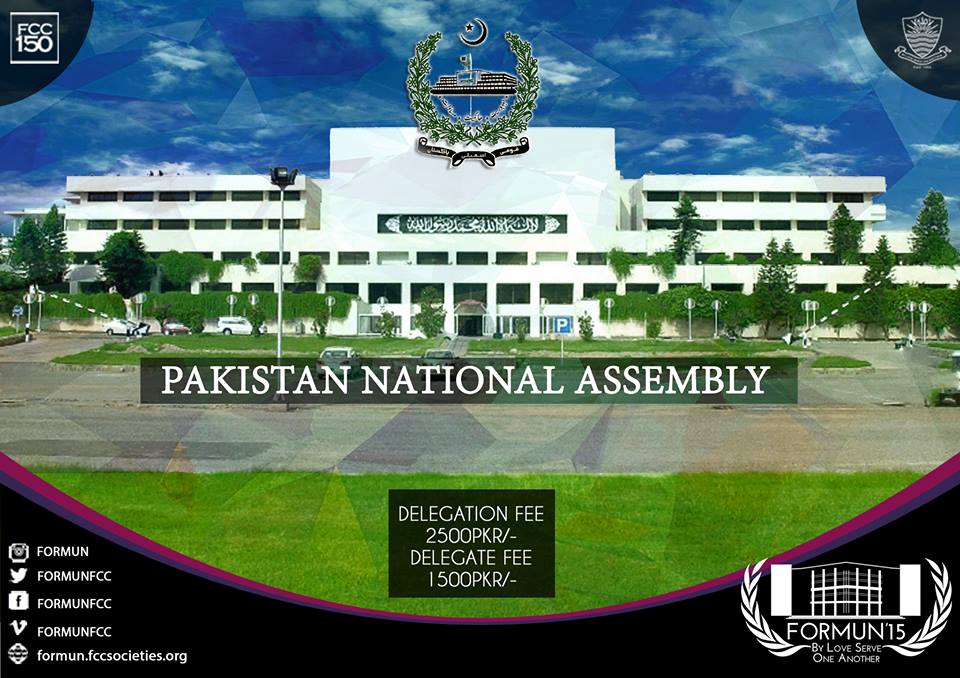 Pakistan National Assembly (PNA)
We love watching Pakistani politicians having a row with each other acting scrappy on different talk shows, and often in our minds we start imagining ourselves in that specific situation; bang on! the squabble of words start occupying our minds. Well, yes, all the politically fascinated minds rise and shine for this is your chance to bring out the hidden politician inside you, its time for you to raise your voice- colouring the vague sketches of political ideas bobbling in your mind.
FORMUN 15 presents you PNA, a specialized committee. PNA is the most promising and popular committee. In this committee personalities are assigned, who are currently elected members of the assembly, instead of countries, and interestingly unlike other committees you get to debate in both English and Urdu.
With the co-chairs Muhammad Daniyal Dar, and Hafeez-ur-Rehman Hadi, we hope that the delegates will let their creativity bloom and come up with intriguing ideas to resolve the most pressing  issues of our country.
So, let the Imran Khan and Nawaz Sharif buried inside you come out and get yourselves registered ASAP.
Committee Chairs: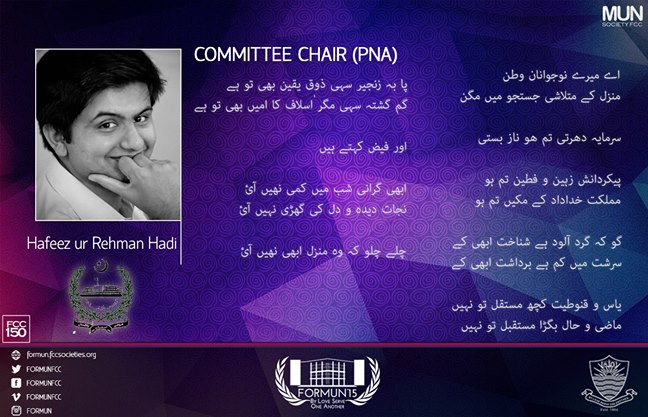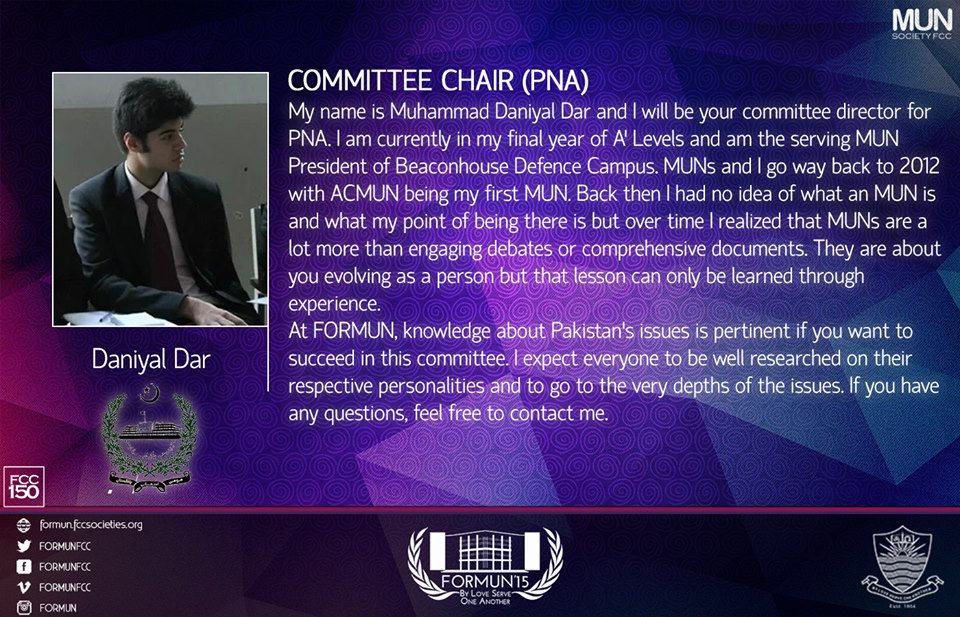 ---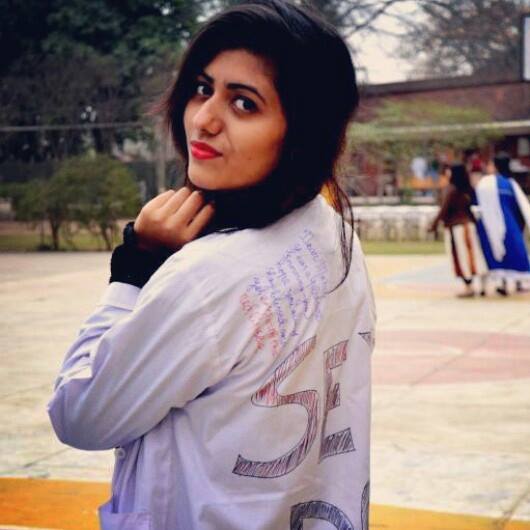 Author
Mahfroze Ghouri
A freshman, with a major of computer science from Forman Christian College. Obsessed with technology.