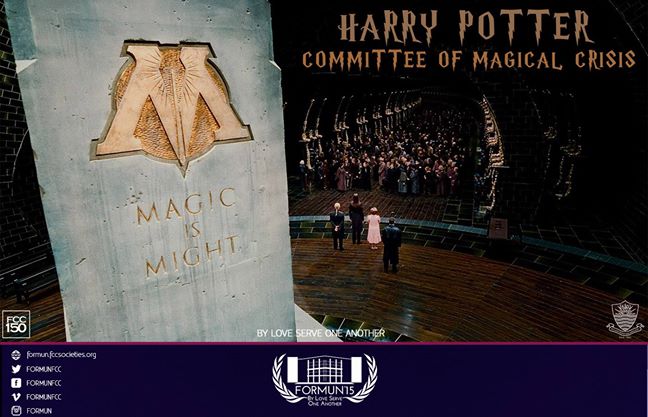 Just this morning, the Daily Prophet reported the return of He-Who-Must-Not-Be-Named. The Dark Mark has been sighted over the Ministry of Magic, and Hogwarts is under immense danger as the dementors and the Death Eaters are all reported to be heading straight that way. The wizarding world is in upheaval and chaos as the inevitable doom lurks over head. Is this the end of the order and secrecy which has prevailed within the wizarding world for so long?
Well, that is for you to decide!
The fate of the wizarding world is in your hands!
FORMUN '15 presents to you the Harry Potter Crisis committee which is bound to be a unique and exhilarating experience for anyone who considers themselves a Potterhead.
With the choice of representing various characters from Harry Potter, allow yourself to become a part of the world which you have always craved to travel into. Feel yourself transform into your favorite character as you help counter the crisis and take part in debates which will bring out the passion and the fervor that you hold within you.
This committee was first introduced last year at FORMUN '14, with Momin Khan Niazi as the chair and it became an absolute favorite of all those who participated in it. Join us again, this FORMUN '15 and unleash the magic within you.
Help us bring the wizarding world to life and give yourself a chance to relish the experience you've always yearned for.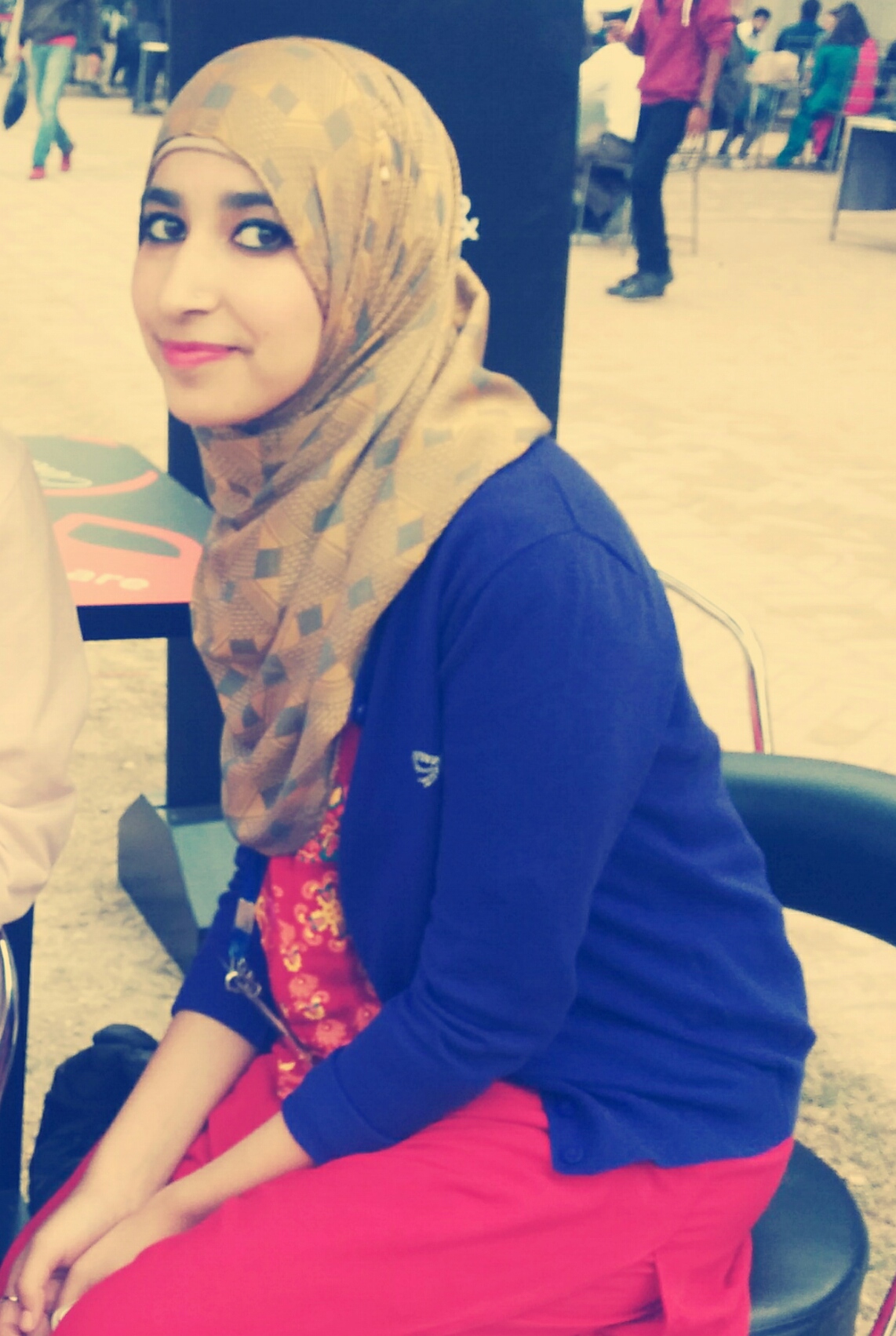 Author
Wajeeha Ijaz
Currently doing her Bachelors Honors in English Literature from Forman Christian College. Has a passion for reading, writing and enjoying life.